We take through Summer Vacation Essay for Class 1, 2, 3, 4, 6, 7, 8, 9, 10 & 12th, quick point given below are helpful in preparing school assignment. Also, mention an important point about the summer season that will make your essay writing perfect (see tips).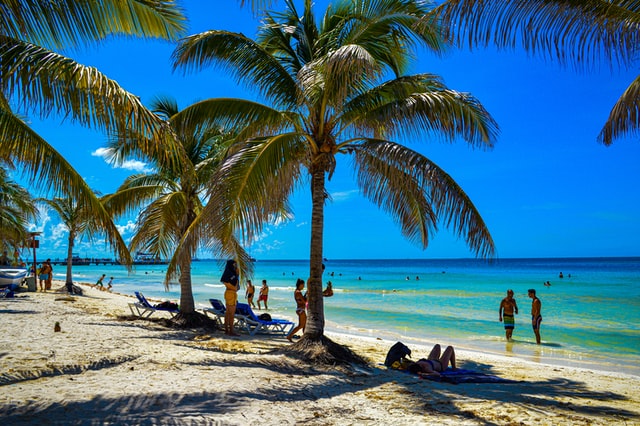 Summer Vacation Essay 10 lines
One of the common topics here we discuss is summer vacation or holidays 'Below we described how I spent my Summer Vacation'. All school students are eagerly waiting for their summer vacations.
The following 10 points on summer vacation, this short and precise point will help School student. Here we discussed important points for students who are looking for a short essay on "how I spent a summer vacation with my family or friends?" This will also helpful for creating a long paragraph using these sentences (150 to 200 words) about summer vacation/holiday.
A week after annual examination, I and my family visited Nanital (popular hill destination) on this summer holiday.
We had seen many famous points too.
My uncle lives there, every year we used to go there with my family.
Nanital is famous for its natural beauty.
So I passed most of my time in the lap of nature.
I had a camera with me. I took many snaps of the sight of low and high peaks of the Himalayas.
I went for a picnic to Bhimtal and Hanuman Gari. I also took walk in the evening.
Fresh green vegetables and healthy climate of Nanital infused vigour in me.
A couple of days before the school was about to open. I came back to my village.
It was in this way I spent my summer vacation. I really enjoyed every moment there, it was thrilling to experience for me.
Summer Vacation Essay Introduction
Kids & Students are eagerly waiting for Summer Vacation, a Long excursion is good for students, for the change of mind.
It will be a great relaxation for school students. They are passionately waiting for their summer vacations. After a long study and mental strain, they require rest, and then what's better than to go out for a long outing with family or friends.
This refreshment will help you to get relaxed and mind filled with positive energy. Below we provide you short and long essay on summer vacation, 10 lines on summer vacation, and shared my experience of how I spent a summer holiday with my family?
Summer Vacation Essay 100 Words
Summer in Delhi is very humid and sultry. Sometimes it is very oppressive. In fact, Delhi has no climate of its own.
In summer hot winds from Rajasthan assault, in winter, cold winds from Himalayan peaks pierce. Anyway, cold is bearable, but the heat in summer is rather intolerable. Over and above, after a little pre-monsoon rain, humidity increases.
In the month of May and June, the temperature rises as 41 to 45 degrees. Particularly at noon in June, the Sun is extremely scorching.
People sit in shades and wait for cool evening shades. They eagerly wait for the arrival of monsoons. If a monsoon rain comes on times, it will be a great relief.
200 Words Summer Vacation Essay in English
The summer season begins in March and ends in June. It is very hot this season. May is the hottest month of summer.
The days are longer and nights are shorter in summer. In summer, it is quite cool in the morning, but later it becomes very hot in the afternoon.
Some day in the mid of May and June, Sun at its peak, the temperature rises up to 48 degrees, intolerable heat. It is quite difficult to walk around; As a result, all activities are suspended.
We like to sit under the fan, air conditioner and coolers that give great relief from the scorching heat. We wear thin cotton clothes.
We feel very lazy. Many people plan in advance go to a hill station with his/her family to enjoy a holiday summer vacation.
Summer is the season of ice-creams and cold drinks. It is also the season of mangoes, oranges and watermelons. The festival of Holi is celebrated in summer in the month of March.
School children enjoy a long summer vacation with their family, someone goes to their relative and many families decided to go on hill stations like Shimla, Nanital, Mussoorie etc. The farmers plough their fields and keep them ready for the rainy season.
Essay about Summer Vacation (350 – 400 words)
My Summer Vacation Short Story: It was the month of June; summer was at its peak. The hot wind called 'Loo' blew from morning till night. The sun rose early and I woke up.
People were already in the streets. It appeared as if everybody wanted to finish his day's work as early as possible. The thing that I wanted most was a refreshing cold bath.
But unfortunately, the water in the tap was not cold enough. I asked my servant to get me some water from the well because it was cooler than the water from the tap.
After having a bath, I had breakfast with the others in the house. I could not relish breakfast. I badly wanted to have a glass of cold milk and lemonade.
At about 9, my father had an appointment with the doctor. He wanted to get me examined. He took me on his bike and went to the hospital.
The hospital was not very far from our house, yet the distance appeared too long. By the time streets were all empty. Very few children could be seen playing on the street; though for the sun or rain seems to make no difference.
People were beginning to close their doors and windows, they were afraid of the heatstroke or "Loo". We reached the hospital, as father had been riding his bike, he was sweating all over.
His face had become red. The doctor was not in, though his clinic was open and the fan was running at full speed. We sat under the fan. Father was terribly thirsty. He drank two glass of cold water.
The doctor came after half an hour. He examined me thoroughly and finally said that there was nothing to worry about.
As we were returning to our house, my body was burning with heat. At home, my mother felt my forehead. She said I had a high temperature.
Soon I practically unconscious, the only thing that I remember after this is a doctor sitting by my side and my mother giving me a cool sponge.
I was down with sunstroke. Even now I shudder to think of that terribly hot day.
Related information on Summer Vacation/Season
Paragraph on Summer Vacation
Essay about Summer Season I Like Summer Season
Essay & Paragraph about Summer Vacation
My Summer Vacation Short Story
How I Spent My Summer Vacation Essay 200 Words?
Must See